Rajesh Bedi,
Mentor,
Rajesh Bedi began his photographic career in the 1960s, a time when the Indian wilderness was in a poor state, having been ravaged by generations of shikaris, poachers, land developers and pot-hunters. This was a time when wildlife was extremely shy and reclusive, for to be discovered by man usually meant a blast of hot lead. Neither bird nor beast had the confidence of today's tourist-zone animals, which have learnt to tolerate the jeeps and the people they carry, with their clicking cameras and excited chatter.
It was during these days that Rajesh Bedi walked the wilderness in search of his award winning photographs. Images that have introduced millions to the private lives of India's magnificent wildlife and have done much to further their conservation. His encounters with nature resulted in two visually stunning books, 'Indian Wildlife' and the much acclaimed 'India's Wild Wonders'.
Recognitions:
In 1986 he was the first Asian to win Wildlife Photographer of the year, in an international competition held in Britain.
In 2014 He was awarded 'The Lifetime Photography Award' by the Ministry of Information & Broadcasting, Government of India.
Rajesh has had many of his remarkable images published in prestigious magazines such as National Geographic USA, Life USA, Geo, Bunte and Stern.
The winner of several National and International awards for nature photography.
Rajesh has also published a number of books reflecting his interests in human cultures, such as 'Banaras: City of Shiva' and portraits of the remote Himalayan regions of Ladakh and Sikkim.
He recently published 'Sadhus – The Seekers of Salvation' and 'Rajasthan – Under the Desert Sky'.
He has also held solo exhibitions of his work on the mysterious world of the Sadhus and on Rajasthan, both of which were widely acclaimed.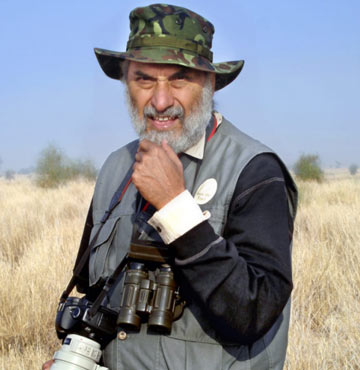 Vivek Ranade,
Mentor,
Vivek Ranade is a visual artist, illustrator & photographer. He has an illustrious record of handling variety of assignments in branding, photography and creative communications. In 1993 he established his independent design house "Vivek Ranade Graphics."
He has received many prestigious awards during his professional carrier. To name a few are:
In 2001 he was felicitated for his "Raktanjali" by Hon'ble Prime Minister Shri Atal Bihari Vajpayee.
In 2002 he was delicitated by Maharashtra Chief Minister Late Vilasrao Deshmukh for book design of the Life of Shri Govindroa Vanzari.
In 2005 his work appeared in TIMES journal of Photography "Best of Indian Photographers".
In 2010 his Coffee Table Book 'Wildscaspes' was felicitated by Mr. Mukesh Ambani, Chairman Reliance Industries.
Nayan Khanolkar,
Mentor,
Nayan Khanolkar is an avid nature photographer, who has been traveling the length and breadth of India to document Indian wildlife for over a decade and a half. A teacher of Biology by profession supplements his understanding of flora and fauna and animal behavior during his photography assignments. He has an acclaimed career of more than ten years in Bird photography followed by an opportunity to work on documenting big cats in urban areas. For last two years he has exclusively focused on Urban Leopards and is consistently striving through his photography to raise awareness on conservation of India's rich wildlife heritage and sensitize people regarding animal behavior.
Awards
BBC wildlife photographer of the year 2016 winner Urban category
Big Picture award 2016
World press award 2017
Terra sauvage award 2017
DJ memorial award 2019