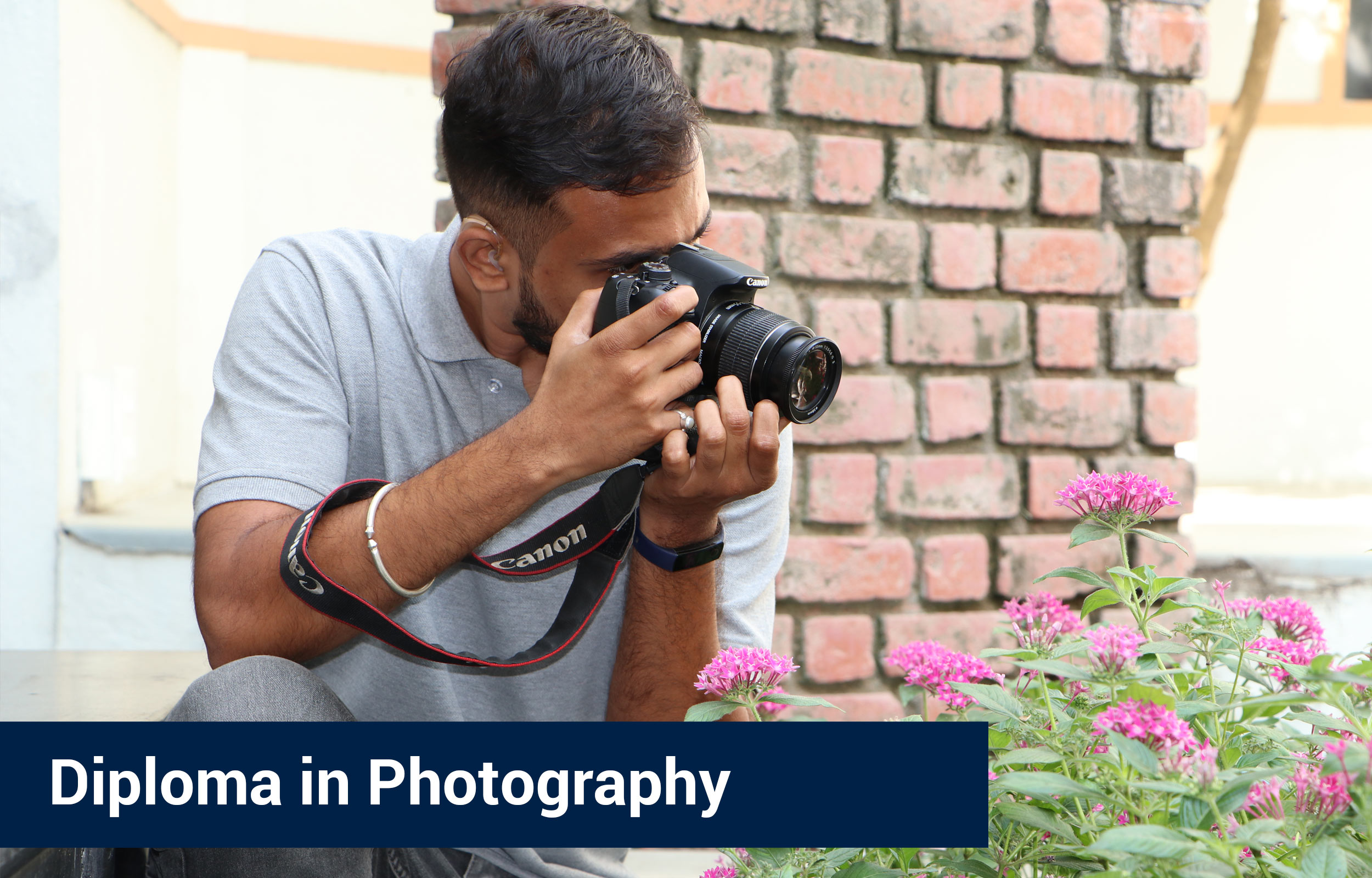 DIPLOMA IN PHOTOGRAPHY
Duration: 1 year | 2 semesters
Annual Fees: Rs. 80,000/- + University fees
PROGRAM OVERVIEW
Diploma Program aims to impart a holistic knowledge of photography. This one year program is a stepping stone for passionate photographers to enhance their skills by embracing their passion with a career perspective. The students are hone to enhance their creative craving and aesthetics understanding in order to capture a perfect image. Curriculum deals with core competencies of the field and sufficient theory and practical knowledge to prepare students for professional world. Students are given professional exposure by arranging field visits, workshops, exhibitions and they have to undertake a project and internship to nourish their knowledge.
DIPLOMA IN PHOTOGRAPHY
Duration: 1 year | 2 semesters
Annual Fees: Rs. 80,000/- + University fees
ELIGIBILITY
10+2 or equivalent from recognized board.
Proficiency in English / Marathi language.
Online Provisional Admissions Open from 2nd April, 2020.