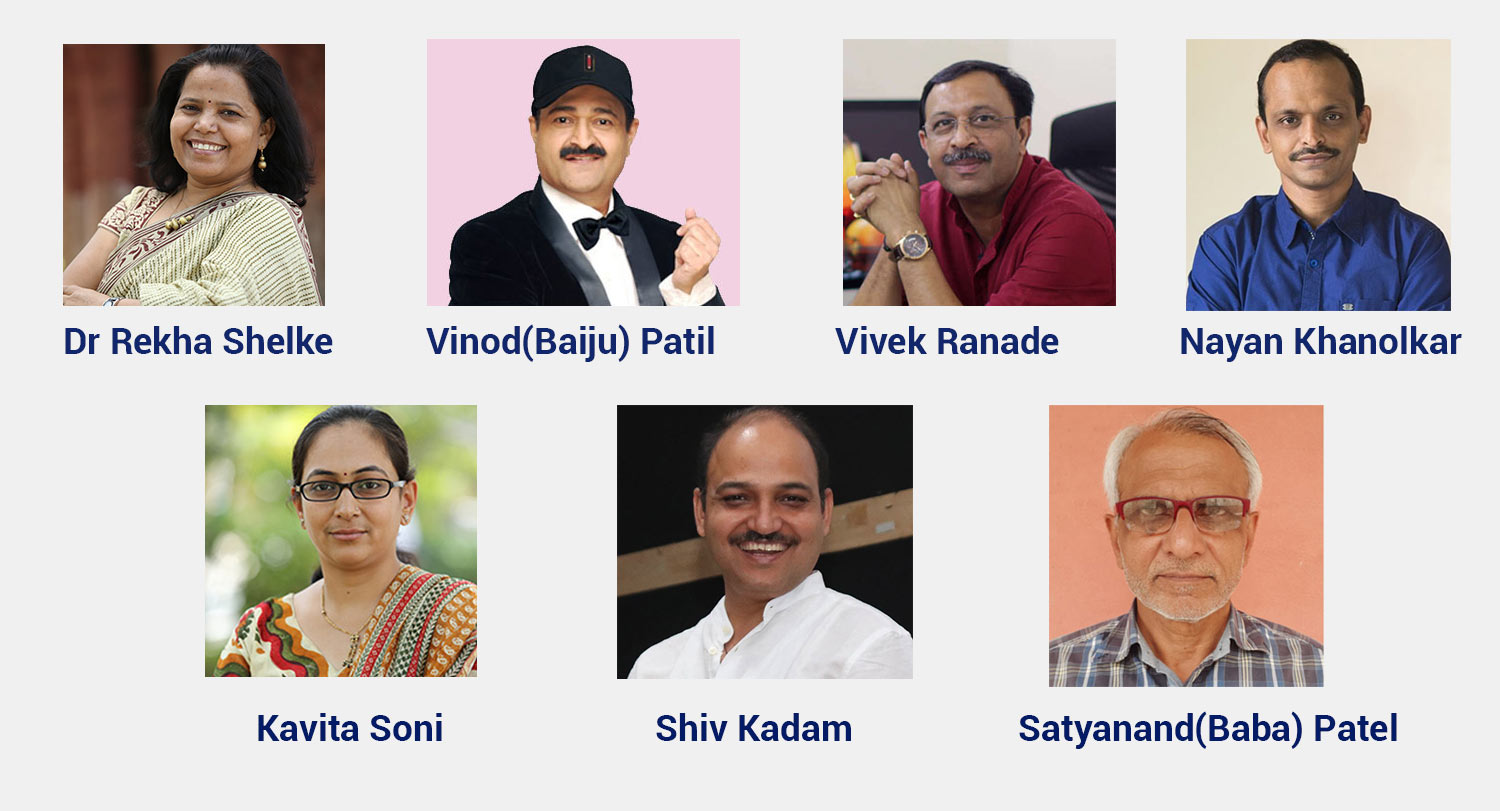 Dr. Rekha Shelke a business focused professional has a wide experience in Academia, Consulting and Marketing with an experience of twenty years. As a prolific writer in Marathi magazines and newspapers, she regularly writes on contemporary topics. Academically she has presented more than half a dozen papers at various International and National Conferences & Research Journals.
Baiju Patil is the only photographer with multidimensional proficiency in Industrial Photography, Product Photography, Portrait Photography, but Nature Photography remains his passion. His experiments with Wildlife and Nature Photography have earned him scores of laurels at a young age and his consistent dedication will definitely find new avenues.
Kavita Soni has started her career as a reporter with few of the reputed newspapers. She has completed her master's degree in Journalism and is currently pursuing doctoral research in the subject of Intercultural Communication. Apart from working on her doctoral thesis, she has actively researched and contributed papers in the various areas of media studies. She is associated with the college as lecturer since 2013. She has a wide range of scholarly interests with an interdisciplinary approach towards learning. Her subjects of interest are Advertising, Public Relations, and Media Management.
Nayan Khanolkar is an avid nature photographer, who has been traveling the length and breadth of India to document Indian wildlife for over a decade and a half. A teacher of Biology by profession supplements his understanding of flora and fauna and animal behavior during his photography assignments. He has an acclaimed career of more than ten years in Bird photograph
Vivek Ranade is a visual artist, illustrator & photographer. He has an illustrious record of handling variety of assignments in branding, photography and creative communications. In 1993 he established his independent design house "Vivek Ranade Graphics."
Satyanand (Baba) Patel is a legend in the field of Maintenance and Repairs of Camera & Electronic equipments. He has the art of making work any dead camera. His 40 years of contribution in the field is immense as he has sensitized the passionate photographers regarding safe and proper use of equipments through various workshops and invited lectures. He is the encyclopedia of camera mechanism.
Shiv has Written, Directed and Edited several Marathi Feature Films like Aag, Cappuccino, Jawani Zindabad, Wings of Fire. He is contributing as Creative Director for Aurangabad International Film Festival; he was also a Jury at 11th Bangalore International Film Festival. He has done his Post Graduation in Theatre and he is a Gold Medalist from Dr. BAM University. He is having an experience of more than 20 years in the film industry.