Baiju Patil,
HOD MGM School of Photography,
The nature incites you to pick up a camera and capture the beauty. It exquisitely mesmerizes you so that you can mesmerize those who haven't witnessed it. This is the inspiration of Baiju Patil as he quotes from the legend Gerardo Suter, "I didn't choose photography, but photography chose me." His experiments with Wildlife and Nature Photography have earned him scores of laurels at a young age and his consistent dedication will definitely find new avenues. He has worked on various aspects of Photography and mastered the art.
Baiju is a legend while relating to wildlife, conservation of biodiversity and natures manifestations of various forms of wildlife. It is a tribute to his outstanding ability to bring out the best in the wildlife using his camera. As a photographer his entire application has been towards sharpening the effects on all objects which are the focus of the photography. Baiju probably is the only photographer with multidimensional proficiency in Industrial Photography, Product Photography, Portrait Photography, but Nature Photography remains his passion.
Achievements:
His tireless efforts, perseverance and the passion for aesthetics enabled him to perform better subsequently he got recognition for the same at the global level.
He has to his credit a great honor having represented India in 2016 at Serbia where he won the Gold Medal at World Cup Photo contest.
Baiju is the only photographer who has won a prestigious Sanctuary Asia Wildlife Photographer of the year award twice.
He won DJI Memorial.
International Award for Wildlife Photography in 2018.
He is one of the photographers whose photos are exhibited in Royal Albert Hall, London.
Baiju has also been outstanding in garden photography and he was awarded International Garden Photographer for the year 2015 in UK.
At the National level, Baiju has been awarded the Wild Maharashtra Photographer of the year, WWF Photography award and the Yugandhar Puraskar.
He presided over the 24th Pakshi Sammelan at Jalgaon.
Wildscape, his Coffee-table book was launched in the presence of Hon. Governor of Maharashtra, Business tycoon Mr. Mukesh Ambani and many other dignitaries.
India's diversity has been exceptionally photographed by Baiju, thereby giving a boost to tourism.
Baiju is an outstanding sportsman. He is a Kho Kho player at the National level and has led the Maharashtra State team thrice winning gold and silver medals.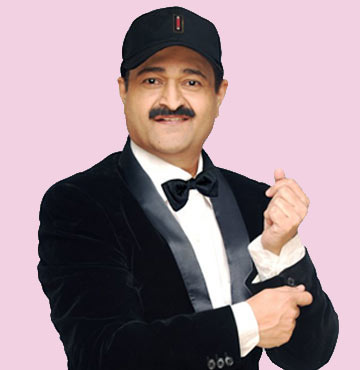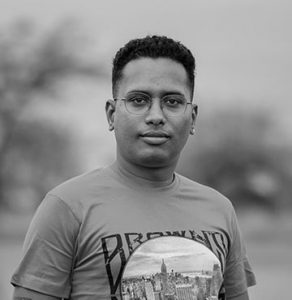 Raman Upadhye,
Faculty,
Not being a photographer by profession earlier, but photography had always been his passion. It started before a decade while he started Wildlife conservation in Marathwada region. Inspired and impressed by this wildlife he started capturing photographs of wild animals for documentation and wildlife conservation. But after some years his mind could find interest in photography other than wildlife and in different ways. It begun with some portraits, travel shoots & step by step this interest developed in multiple types of photography. His wildlife photography work is also published in some International books and journals. He has experience in photography of more than 12 years.
Chandrakant Dhadwe,
Faculty,
An expert of application softwares in MGM CJMC since 2017. He has been a brilliant designer with a great aesthetic sense and creative mind. After completing his graduation in Engineering (B.E.) from Pune University in the field of Information Technology (IT) he has been actively associated with Website Designing and Development. He has mastered the art of Web designing in these seven years and has undertaken the task of Digital Marketing since 2013. He has worked with various media houses, political parties and NGO for Digital Branding.
His professional experience has inculcated in him the virtues of good teacher. He mainly imparts knowledge of Photo Production and Photo Branding. Apart from this he teaches Designing and Editing.