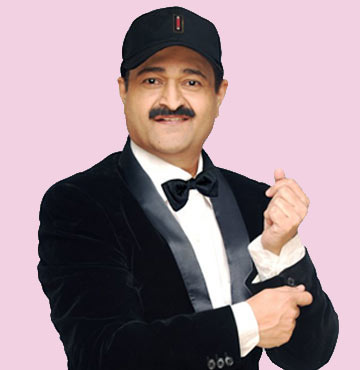 The nature incites you to pick up a camera and capture the beauty which has mesmerized you so that you can mesmerize those who have not witnessed it. This is the inspiration of Mr Vinod Patil (Baiju) as he quotes from the legend Gerardo Suter, "I didn't choose photography, photography chose me." His experiments with Wildlife and Nature photography have earned him scores of laurels at a young age and his consistent dedication will find new avenues too. He has worked on various aspects of photography and mastered the art. Vinod Patil (Baiju) is legend while relating to wildlife, conservation of biodiversity and natures manifestations of various forms of wildlife. Baiju belongs essentially to a tribe which strives passionately to lead a different life. From almost three decades Baiju has spent his energies, time in exploring the mysteries of forest, captivating ambience of the forests and the company of ferocious animals and soft singing birds. It is a tribute to his outstanding ability to bring out the best in the wildlife using his camera. As a photographer his entire application has been towards sharpening the effects on all objects which were the focus of the photography. Baiju probably is the only photographer with multidimensional proficiency in industrial photography, products photography, portrait photography, but nature photography remains his passion.One salutes his conviction that sustained a campaign through photographs for the protection of wildlife which would in effect ensure protection of environment and sustainable use of natural resources. Vinod Patil (Baiju), therefore, becomes a champion of the cause for making our country safe and healthy for future generations.
Achievements:
His tireless efforts, perseverance and the passion for aesthetics enabled him to perform better and finally got recognition at the global level.
He has to his credit a great honour having represented India in 2016 at Serbia where he won the Gold Medal at World Cup Photo contest. .
Baiju is the only photographer who has won a prestigious Sanctuary Asia Wildlife Photographer of the year award twice.
He won DJI Memorial
International Award for Wildlife photography in 2018.
is one of the
He is one of the photographers whose photos are exhibited in Royal Albert Hall, London.
Baiju has also been outstanding in garden photography and  he was awarded International Garden Photographer for the year 2015 in UK.
At the national level, Baiju has been awarded the Wild Maharashtra, Photographer of the year WWF Photography award and the Yugandhar Puraskar.
He presided over the 24th Pakshi Sammelan at Jalgaon.
Wildscape, his Coffee-table book was launched in the august presence of Hon. Governor of Maharashtra, business tycoon Mr. Mukesh Ambani and many dignitaries.
India's diversity has been exceptionally photographed by Baiju, thereby giving a boost to tourism.
Baiju is an outstanding sportsman. He is a Kho Kho player at the national level and has led the Maharashtra State team thrice winning gold and silver medals.
Education:
Com, Aurangabad, BAMU.
Professional Photography, Symbiosis School of Photography, Bangalore.
Professional Photography Training, Singapore.
Professional Photography Workshop, KODAK India, Delhi.
.
Hobbies & Interests:
Swimming, Lawn Tennis, Travelling and Camping
Websites:
Personal: www.baijuwildlife.com
Department of Photography: www.mgmphotography.org